Tucson's Premier Event and Rental Venue
We want to offer you the best atmosphere we can for your particular rental needs at The Sea of Glass, and we have designed our venue acoustically and aesthetically to provide the greatest sound and lighting options. Currently we have two spaces available: The Performance Hall, and The CosmoArt Studio. For ease and convenience we have online forms available to apply for rentals and service packages.
Performance Hall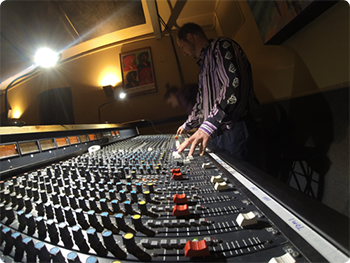 What events are best for the Performance Hall?
• Live Music
• Yoga
• Films
• Presentations
• Workshops
• Conferences & Meetings
• Brand & Product Launches
• Private Parties
• Dances
• Ceremonies
What comes with a Performance Hall Rental?
• 1,220 square feet of usable floor space
• 175 seated, 280 standing, or a mix
• Tables : one each of 4', 6', and 8'
• Microphone and PA System
• Projector and Screen
• Audio Playback
• DVD Playback
CosmoArt Studio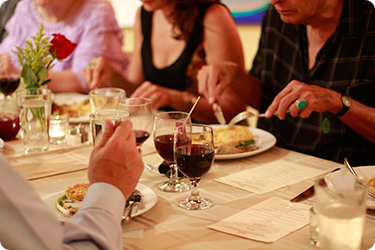 The Sea of Glass is also home to a gorgeous and elegant space suited perfectly for intimate social gatherings. The CosmoArt Studio is a place for sacred occasions calling for a place of taste, class, and beauty. Our studio is an ideal environment for receptions, meetings, workshops, book signings, displaying art portfolios or collected works, and other like events which need a more refined atmostphere of quality. Below are some events that are best suited for the CosmoArt Studio:
• Corporate & Business Meetings
• Book Signings
• Receptions
• Art Gallery Displays & Exhibitions
• Small Conventions
• Private Dinner Parties
• 440 square feet of usable floor space
Service Packages and Offers at The Sea of Glass:
We are proud to present ourselves as Tuscon's premier rental venue, and we invite and encourage our fellow artists and event planners to get in touch. To apply to utilize our facility for your personal purposes we have put our respective form applications online for ease and convenience:
Rentals, Event Hosting, and Performing