Tuesday- Saturday 11am - 10pm • Sunday 9am - 3pm
330 East 7th Street, Tucson • 520.882.4736
From the Website:
Enjoy the Food For Ascension Cafe next door, before or after the show. Make reservations below!
Who We Are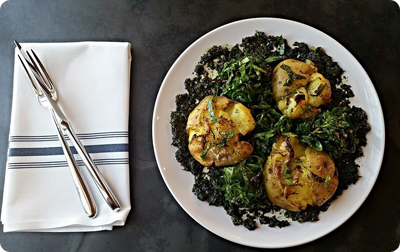 The Food For Ascension Café is operated by Avalon Slow Food Enterprises, LLC. We are blessed and so excited to embark upon our long time dream of having a restaurant that embodies and reflects our principals of healthy food and conscious consumption.
We are here to bring community together through good and authentic food, from seed to fork to compost.
We are a new paradigm of sustaining community by providing pure food through fair systems that interact together and support a vibrant life, a vibrant community, and a vibrant self with the ultimate intention of reconnecting our body, our mind, and our soul.
Avalon Slow Food Enterprises, LLC strives to bring food-justice and food-change to the world. We welcome you and look forward to seeing you at our beautiful café.
What We Do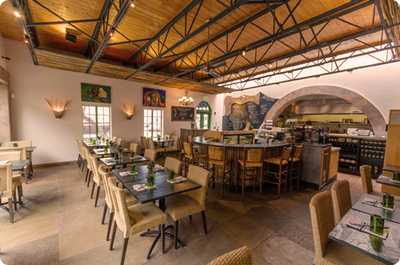 We prepare good and unadulterated food using local in-season produce that is accessible and celebrated. Our menu changes as often as needed based on the quantity, variety, and accessibility of local produce. We passively communicate the importance and necessity of plant-based foods free of stigmas and labels in a friendly, accepting, clean, hip, aesthetically pleasing, non-judgmental, uncluttered, approachable, positive, and uplifting atmosphere.
We do good food: not good vegetarian food, not good vegan food, not good raw food. Good food is good food and that is what we do. We accommodate people with most dietary preferences, needs, and restrictions by focusing on plants.
We promote inspiring accelerated human advancement and personal ascension.
We provide education and hands-on experience from seed collecting to cooking classes.
We approach work, service, and the growing and preparation of plant-based, uncomplicated, good, and honest food with happiness, vibrancy, and simplicity without ego or entitlement.
We are here to create a space for people to have small and large realizations, and ignite the greater community to be and to live the change.