Our Vision
More than just a venue...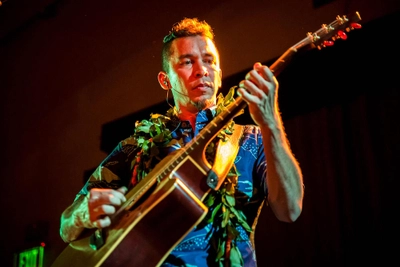 The Sea Of Glass — Center For The Arts Performance & Event Hall was carefully designed as a versatile space for hosting a broad spectrum of events and activities.
As a live performance venue, the Hall captures a spectrum of subtleties and a fullness of sound and light that bring the most intimate and satisfying of experiences to the audience, while allowing the performers and artists to have close contact and connection with that same audience. We designed the venue to be sacred and pure while enhancing the thrill of seeing an excellent artist perform a great show.
As a rental venue, the Hall is a magical, versatile space for hosting a wide variety of events from weddings and celebrations, to dance and yoga workshops, to meetings and seminars, and more.
The Sea Of Glass provides a beautiful, safe, and friendly environment for the whole family, and welcomes all to come and experience a new paradigm for Tucson event venues.
Our Mission Statement
As an outreach for Global Change Media, the Sea Of Glass event venue provides instruction and opportunity for the artistic talents and expression of people in the discovery of their own unique identities, free of social and peer pressures to conform, in order to reach one's maximum potential, using intelligent creativity and becoming empowered global citizens. At the Sea Of Glass — Center For The Arts this inspired energy is appreciated by Tucson residents and visitors from around the world who choose our family-friendly entertainment venue suited for all, without discrimination. The Sea Of Glass is a gathering place for presenting and enjoying higher art through higher consciousness and a new paradigm prototype for future Tucson event venues.