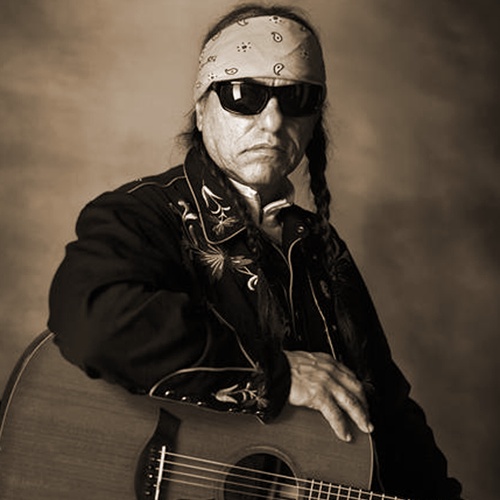 Friday, Dec 22, 2017 @ 7:30 PM
| Type of Ticket | Day of Show Price | Advance Price |
| --- | --- | --- |
| Regular Ticket Price | $20.00 | $15.00 |
| Teen (12 - 15) | $17.00 | $12.00 |
| Children (11 and under) | $4.00 | $4.00 |
The Beer & Wine Garden will be open before and during this show! Come early to enjoy a local craft beer or glass of wine.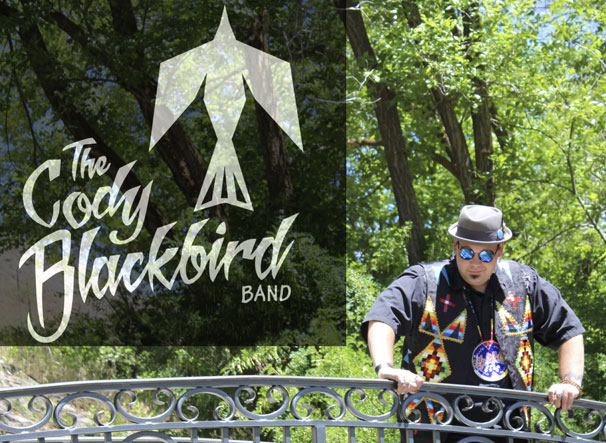 Opening for Keith Secola - the Cody Blackbird Band
FEATURED ARTIST – Keith Secola
Keith Secola is an icon and ambassador of Native music. He is one of the most influential artists in the field today. Rising from the grassroots of North America, he is a songwriter of the people. Critics have dubbed him as the Native versions of both Neil Young and Bruce Springsteen. NDN Kars (Indian cars), his most popular song is considered the contemporary Native American anthem, achieving legendary status and earning him a well-deserved cult following. It has been the number one requested song on tribal radio since the 1992. In 2011, he joined the ranks of Jimmy Hendrix, Hank Williams, Crystal Gale, and Richie Valens, and was inducted into the Native Music Hall of Fame.
Born in 1957 in Cook, Minnesota, Secola is affiliated with the Anishinabe tribe. He is an accomplished artist, garnering awards and accolades as a musician, a singer, a songwriter, a composer and a producer. He is highly skilled with the guitar, flute, mandolin, banjo, harmonica, and piano, and has played in venues from the halls of the Chicago Urban Indian Centre, to the walls of the bottom of the Grand Canyon. He has also performed at the Olympic Games in Atlanta 1996 and Salt Lake City 2002, and toured Europe several times.
A seven-time Native American Music Award winner, Secola has earned NAMMYs not only for his music, but also his abilities as a producer, to include The Best Linguistic Recording for producing ANISHINABEMOIN (2007). A well respected musician, he has worked with music legends such as Mickey Hart of the Grateful Dead. Secola has also teamed with academics like author Dr. Tom Venum of the Smithsonian Folklife Institute, collaborating on the CD, AMERICAN WARRIORS: SONGS FOR INDIAN VETERANS, and with elders such as Karen Drift, a speaker of Anishenabemoin.
OPENING ARTIST – The Cody Blackbird Band
Cody has found his calling as a musician and has had worldwide success especially with his band, The Cody Blackbird Band. Winners of the 2017 Native American Music Awards "Group of the Year", they have also recently received attention and praise from pop sensation Mike Posner and the Steve Miller Band's Kenny Lee Lewis as well as Kris Kristofferson and others.
Blending the old with the new, Cody merges the Native American flute with powerful vocals into contemporary blues rock sounds with The Cody Blackbird Band. The band has been compared to a hybrid Native version of the famous Blues rock band "Blues Traveler". Featured on NBC, PBS, WGN, MSNBC, CNN and The NY Times, Cody has performed over 1500 shows both nationally and internationally. The Cody Blackbird Band has shared the bill with such artists as Arlo Guthrie, Michael Franti, Lynyrd Skynyrd's Rickey Medlocke, Buffy St Marie, Peter, Paul and Mary's Peter Yarrow, Nahko Bear, Xavier Rudd, and Reggae legends "Big Mountain".
The Cody Blackbird Band carry a message of finding purpose and pursuing one's life goals in a positive manner to reflect change in one's self and thus their community and abroad, as well as stressing the importance of keeping culture alive in music.