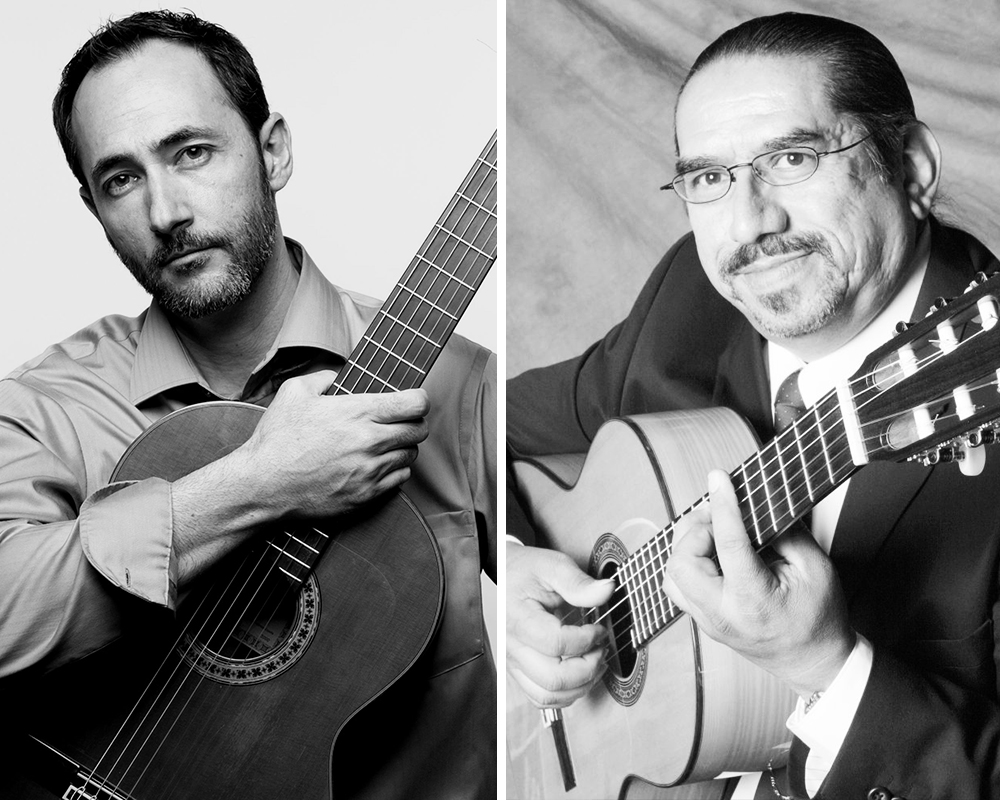 Saturday, Sep 18, 2021 @ 7:00 PM
| Type of Ticket | Day of Show Price | Advance Price |
| --- | --- | --- |
| Regular Ticket Price | $30 | $25 |
| Teen (12 - 15) | $27 | $22 |
| Children (11 and under) | $4 | $4 |
The Beer & Wine Garden will be open before and during this show! Come early to enjoy a local craft beer or glass of wine.
The Sea Of Glass is excited to reopen its doors as an entertainment oasis on Fourth Avenue! Saturday, September 18th, the Sea Of Glass—Center For The Arts presents Una Noche De Guitarra with Ismael Barajas and Domingo DeGrazia. Enjoy an evening of Flamenco, Spanish and Classical guitar with two of Tucson's finest musicians, as well as food, libations, art and more. The open-air Beer & Wine Garden will be in full swing alongside one of Tucson's finest in Food Trucks, as well as the Sacred Treasures boutique and CosmoArt Studio.
Ismael Barajas began to study guitar in the Classical and Flamenco styles at the age of thirteen. Less than one year later, he gave his first public concert. The response was so overwhelming that art patrons formed an organization to sponsor his formal training.
Ismael's introduction to advanced learning was to study under the Romeros, known as "Spain's Royal Family of the Guitar." He was awarded a scholarship to attend the University of Arizona, School of Music. Through the years, Ismael has appeared on many radio and television programs in the United States and Mexico, and has performed in clubs throughout Arizona, New Mexico, California, and Nevada.
Domingo DeGrazia, known and loved by the Tucson community, is an Arizona native and the youngest son of famed Tucson artist Ted DeGrazia. Among his many talents and projects (which includes flying airplanes, racing motorcycles, and as a Legislator for the Arizona House of Representatives!), Domingo has become a widely recognized guitarist and song writer known for blending Spanish, Latin and Flamenco styles, and in 2015 was inducted into the Tucson Musician's Museum. Appearing on film and television and performing throughout the U.S., his music has reached across the globe and inspired music for "Dancing with the Stars". Born and raised among the music and landscape of the Sonoran desert, DeGrazia's music embodies the experience of the Southwest and weaves a delicate tapestry through sound. Domingo blends Spanish guitar passion with the flair of Flamenco music. His unique sound couples dynamic rhythms with vibrant Latin, Salsa and rock drum beats.