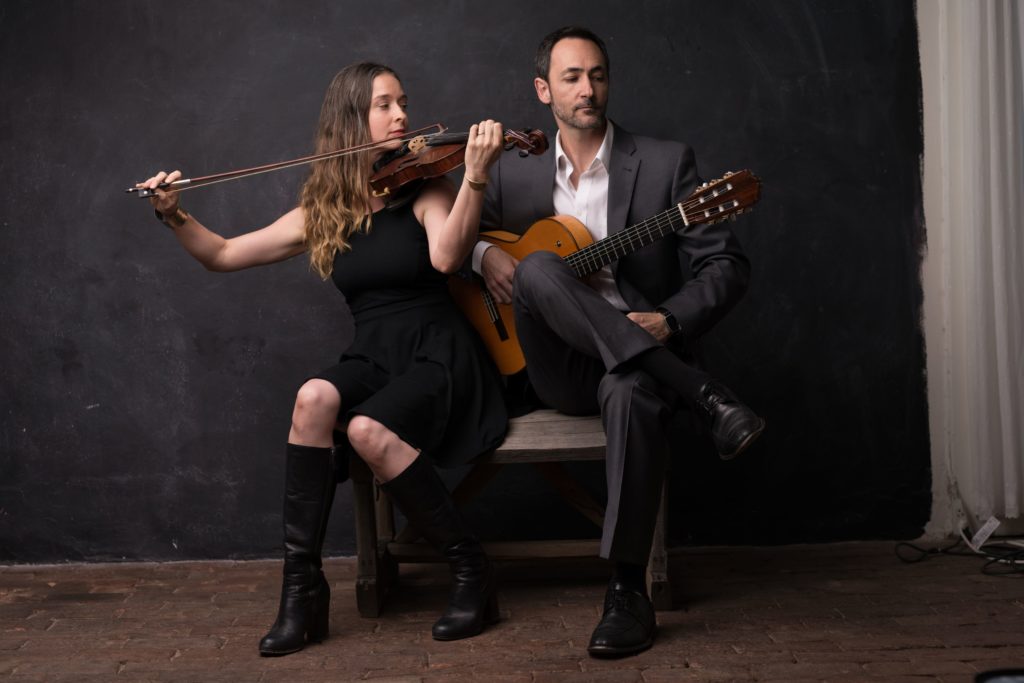 Thursday, Sep 15, 2022 @ 7:00 PM
| Type of Ticket | Day of Show Price | Advance Price |
| --- | --- | --- |
| Regular Ticket Price | $30 | $25 |
| Teen (12 - 15) | $27 | $22 |
| Children (11 and under) | $4 | $4 |
The Beer & Wine Garden will be open before and during this show! Come early to enjoy a local craft beer or glass of wine.
Known and loved by the Tucson community, Domingo DeGrazia is an Arizona native and the youngest son of famed Tucson artist Ted DeGrazia. A renaissance man among men (his many talents include flying airplanes and racing motorcycles,) Domingo has become a widely recognized guitarist and song writer known for blending Spanish, Latin and Flamenco styles. Appearing on film and television and performing throughout the U.S., his music has reached across the globe and inspired music for "Dancing with the Stars".

Born and raised among the music and landscape of the Sonoran desert, DeGrazia's music embodies the experience of the Southwest and weaves a delicate tapestry through sound. Domingo plays lead guitar, blending Spanish guitar passion with the flair of Flamenco music. His unique sound couples dynamic rhythms with vibrant Latin, Salsa and rock drum beats.

A superb compliment to DeGrazia, violinist Beth Daunis brings exotic and soulful violin to the mix. Beth has been playing the violin for 25 years. Her classical training began at the age of four, and continued through her years at Bennington College, under the tutelage of renowned soloist and chamber musician Diane Pascal. Ms. Daunis draws from her diverse musical background and profound life experience to create a unique sound, infused with her personal brand of magic. She shows her unique ability to glide from upbeat pop tunes to deeper, brooding melodies, throwing her heart and soul into every story being told. This is a rare treat as Beth now lives on the East coast and will be visiting and performing for this brief holiday window, gifting her beloved Tucson with her talents.

Bassist Mark Brugler toured internationally as a musician and was Assistant Director for Continental Singers and Orchestra's Canadian tour. He worked at Old Tucson Studios as an actor, singer and stuntman. Mark's musical endeavors began with his first vocal solo at age 6 and he took up bass soon after.

Guitarist Rick Skowron has spent his life in Tucson and has made music a part of it. Growing up with the guitar, he involved himself in various music styles ranging from school jazz band to a world touring metal band.

This will be the band's fifth show at the Sea Of Glass and they always pack the house, so get your tickets in advance!